Tromley Industrial Holdings, Inc.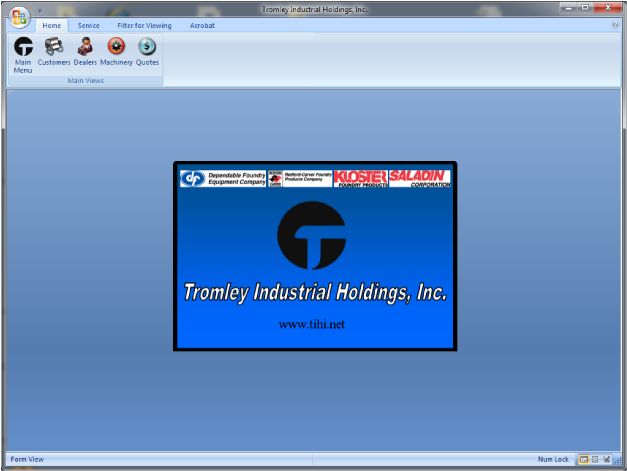 The Main Menu is where everybody starts. Most areas can also be accessed from the menu ribbon at the top.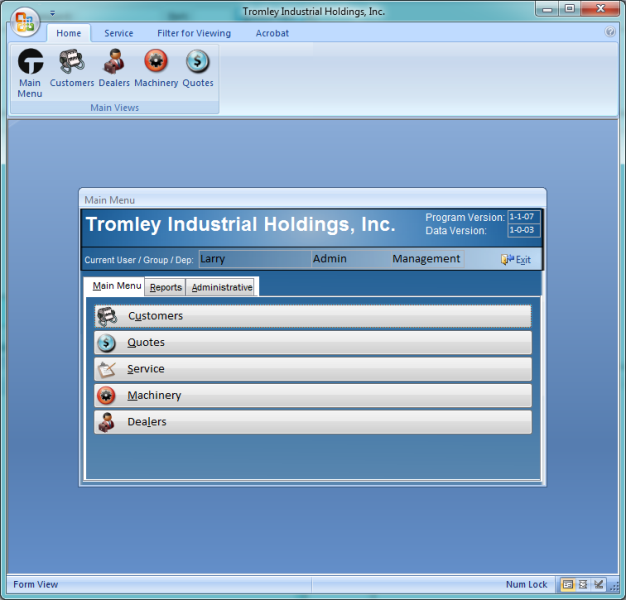 The Customers screen is used by all departments and has tabs to quickly reference all history and transactions for all three departments. Throughout the application, there are "view" buttons that allow you to immediately see a particular Quote, Service Ticket, Machine...whatever.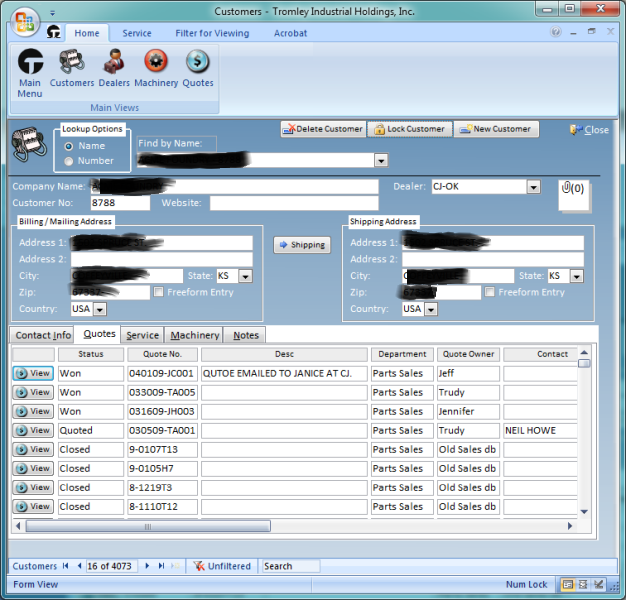 Quotes for Equipment Sales, Parts and Service departments are at the core of the company. All three departments can generate custom tailored quotes based on department criteria. Again, clicking the "View" button takes you directly to the Customer without having to browse for them for quick Contact entry, etc.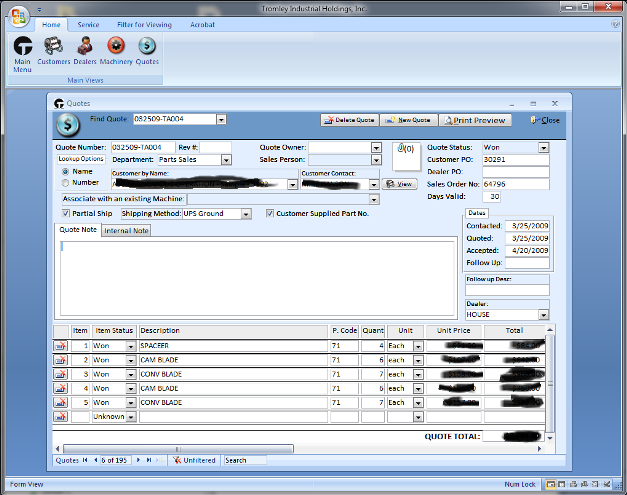 A sample Quote: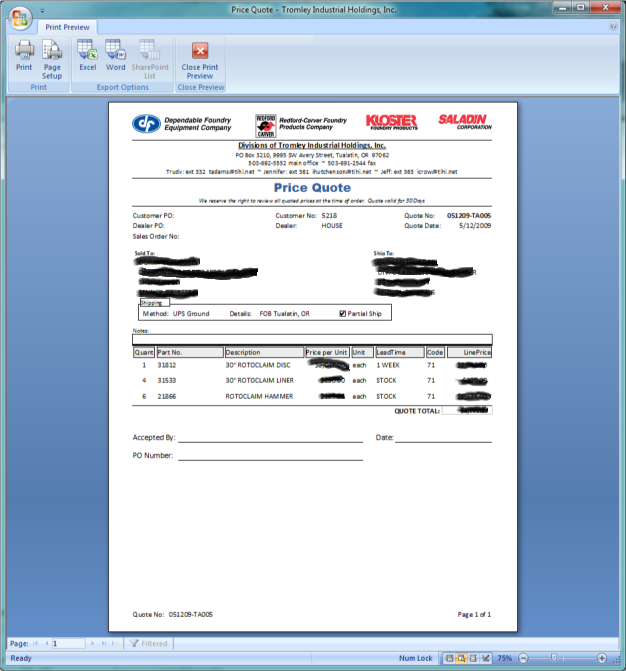 Service can quote service anywhere in the world, schedule a Service Ticket, view pictures of the installed equipment (saved as attachments within the machinery's record), and view all other service for a particular machine. If a machine is sold to another foundry, all service history stays with that machine.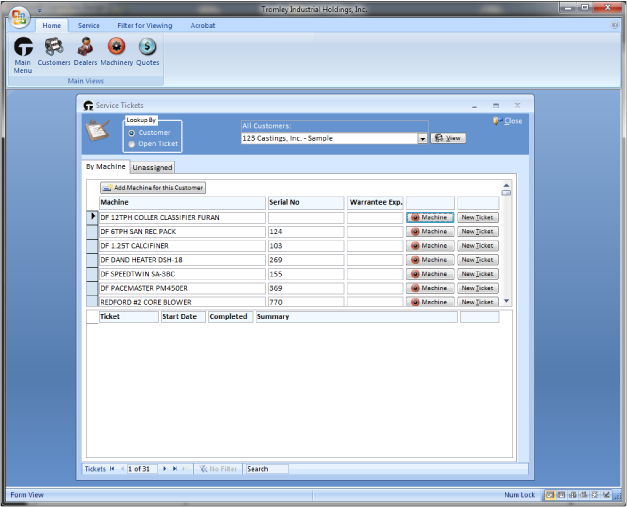 Reporting is virtually unlimited in terms of criteria. The following print menu for Quotes allows you to "drill down" by filtering on date ranges and / or any combination of fields. Once the desired set of Quotes is filtered, you can print preview any of the reports from the buttons at the top. You can filter for a Sales Person for example for all the sales year-to-date. Or by Department, State, Zip code, area code, etc.
Reports provide management with the critical information needed to make spot-on decisions in real-time.