Web Site Design
We offer a wide range of web services. Web design and administration is done using Adobe Dreamweaver and Adobe's Creative Suite 3, or Microsoft Visual Studio 2005.
Services include:
ASP or PHP with SQL integration.
Standard html basic starter sites.
Graphics design and document writing services.
Windows or Linux hosting.
Web based applications incorporating web servers and database integration.
Hosting and webmaster services.
We would be happy to discuss your web needs and quote your project. Please contact Larry at 503-522-2324.
Examples of our work:

Carchex is a nation-wide used car inspection service. Protocol was that the customer would order an inspection on a car anywhere in the United States where they have inspectors. The inspector would perform the inspection and post the results via a login specific for each inspector in the secure area of the site. Administration would then email the a link to the results to the customer. The inspection report is then available for printing for a prescribed time period. Data was housed in a Microsoft SQL database with progressive degrees of automation through SQL triggers. This is a great example of a 100% web-based business.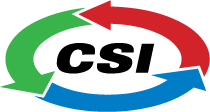 Construction Solutions, Inc. is a Portland Oregon based commercial contractor specializing in pneumatic tube projects such as dams, hospitals clean rooms etc. This site is simply an information based web presence. Sites like these are very affordable and is a great way to make the step to the Web. You can save even more by providing the text and graphics. Call today to discuss your needs and get a quote!